Read in : தமிழ்
Tea is as much a Tamil drink though of foreign origins. Tea came from China originally. The British introduced it in a big way here inadvertently. They wanted tea for themselves and grew them in other colonies in plantations. British imperialism, being what it was, didn't think twice about the consequences of their business decisions. There was a market for tea back in the old country that needed to be catered to. That meant setting up plantations in colonies and disrupting the ecology and economics of that place.
To get cheap labour to work in plantations, they often brought in populations from outside that particular country. Migrant labour was not only cheap but could be practically treated as slave labour attached to the plantation. It was captive and wages could be kept extremely low.
The British pulled that trick on Tamils too. They took them to work in Sri Lankan tea plantations where they continue to be among the most marginalized communities there, Muthiah Muralidharan notwithstanding. Ruthless exploitation in tea plantations didn't happen to Tamils in Sri Lanka alone. It happened in Tamil Nadu, too.
Director Bala's movie, Paradesi, threw light on the ruthless exploitation that happened in Tamil Nadu as a result of new British laws giving a structure to indentured labour. It was based on the book, Red Tea, a work of fiction based on real events.
Sad stories apart, Tamils have taken to the British import like other Indians. Tea is as much a social drink as it is drunk at homes. Tamils gather over tea in family get-togethers or social events. Tea bonds people.
While there may be nothing special about Tamils taking to tea, Tamil Nadu politics probably owes much to the drink. A key component of Dravidian politics is propaganda and education to create an ideological, political vote base. The tea shop was the natural hub for local gossip and chit-chat, and it turned into an informal political classroom.
Newspapers were available for free for customers to browse through and hold forth on events and issues. Cadres would explain the party line and get people to agree to the views carried in party newspapers. Popular newspaper, Dinamalar, called its political gossip column, Tea Kadai Bench, in a reference to the nature of the discussions at tea shops.
The tea shop was the natural hub for local gossip and chit-chat, and it turned into an informal political classroom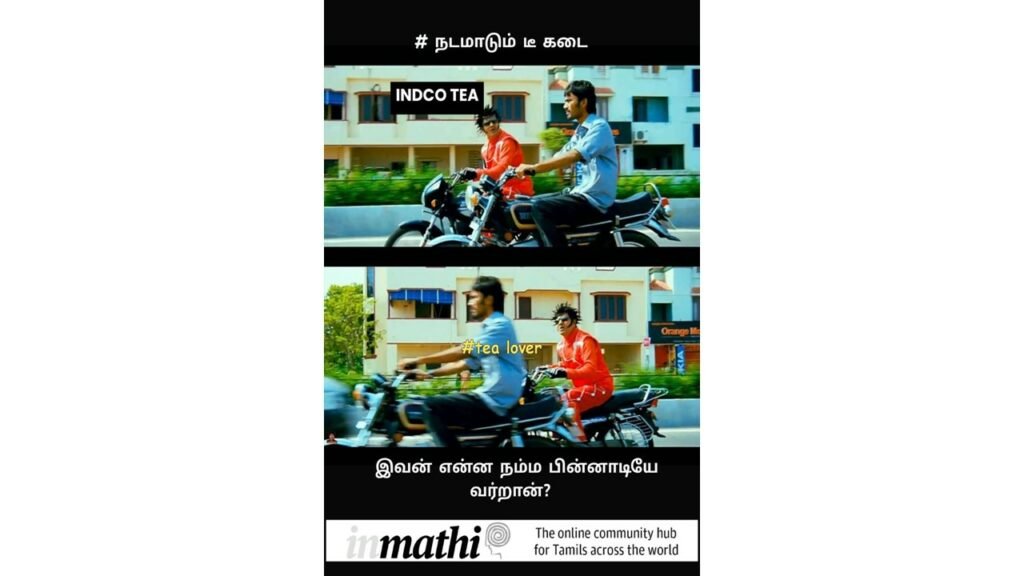 The Tamil Nadu government recently announced that mobile tea shops would be launched in Chennai, Coimbatore, Nilgiris, Tiruppur and Erode at a cost of Rs 3 crore. The government would support this venture that could be taken up by tribal people and small tea producers. Besides tea and coffee, the mobile shops will serve dishes made form millets and other alternative food grains.
How will people receive these mobile tea shops? Will there be chairs where people can sit and talk? Critics have already pointed out that the previous AIADMK government too had launched a similar program in any case. The discussion has started. Points, counterpoints are being given.
Read in : தமிழ்