October 15, 2018 at 11:45 pm
#14377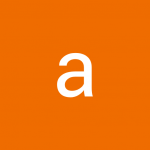 akshay ask
Great article. We agree on the points of checks and balances that needs to put on the panel, that will eventually be responsible. Also agree to the necessary evidence that needs to be furnished. After all, all of these cases should be reported to the police, and followed through intil due action is taken. So kudos on raising two important points and adding to the widening conversation on consent, rights and reporting of abuse.
Abuse, accuse and seduce. Smart choice of words there! Anyway,
If you've put that for us to relate to an 18year old you who was a victim then yes, we understand. But the caption doesn't help, just because as an 18 year old  you played vine for 24 horse blah blah doesn't absolve you of anything, if you think people are fools, then you're mistaken.
What you underwent as a child, we sympathise with! It was wrong, the society wronged you. Abuse is a pathetic thing to happen to anyone. So we're very sorry it happened to you. We wish it hadn't. The next steps for you in that regard is to report the person and also seek professional help to get closure. Because as a survivor we know it never is over. It is always lingering around.
But this narrative reads and compels us to believe that because all of these things happened to you, you aren't capable of abuse! Wrong! Plain and simpe, wrong! Because your name has been mentioned we'd believe the victim, like we're doing in your own case of abuse. This article seems like a sorry attempt to create a false narrative and gain sympathy! Like we said earlier, we sympthise but that doesn't absolve you. The name has been out for days, we are just waiting for the survivors to come out and share their truth. If there's even one true, gwnuine story that comes out, one is finished.
Rule 1 : The victim has to be heard and believed
Rule 2: never skip Rule 1
Rule 3 : follow due process and ensure the victim is heard and the abuser is reported in a court of law which will then decide what to do with the evidence and the stories it has heard.