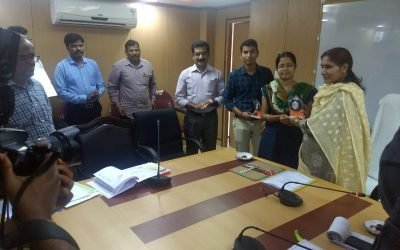 It is hard to imagine to imagine an unlikelier background for a young woman lawyer: born into a poor family, once forced to stop schooling to take up a tailoring job to support her family, now a proud standard bearer for her family, her village, and others like her....
Engineering counselling has been delayed at present, and this may result in the postponement of the first semester examinations, which will have to be taken by the newly joining first year engineering students. As per the guidelines of the All India Council for...
I had my doubts about whether blindfolding myself and experiencing a science exhibition for the blind would trivialize the issue. Deepak Nathan, a disabled rights activist, assured me that my intentions were laudable. So off I went to the exhibition titled, "Thanal"...
Online counseling in engineering admission was supposed to smoothen the admission process. But it is quite likely that students will be in for a surprise when the process gets over and they find that those below them on the merit list bagged better courses and...
The Tamil Nadu government has decided to oppose the centre's move to scrap the University Grants Commission (UGC) and establish a Higher Education Commission of India that would be dedicated solely to improving the quality of higher education. This was decided at a...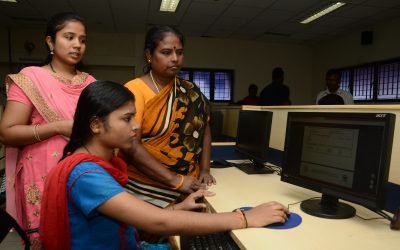 The High Court ruling awarding extra marks to students who wrote NEET in Tamil will throw the medical admission process out of gear if implemented. The counseling process is underway and students have already been admitted as per a merit list that the HC has ordered...
The time for public consultations for a bill that seeks a major change in the nation's higher educational structure is over. The bill that will abolish the University Grants Commission (UGC) and create a Higher Education Commission of India (HECI) will be tabled in...
Geared towards achieving parity with Central Board of Secondary Education (CBSE), a recent school education department circular lays down a series of reforms in the setting of question papers in state board schools. But experts warn against vested interests derailing...
Balaji Sampath, an IIT graduate and a PhD from University of Maryland, has a passion for teaching Physics to young people. A co-founder of AhaGuru, Sampath talks about lessons learned from two years of NEET in Tamil Nadu. Do you think Tamil Nadu students are getting...