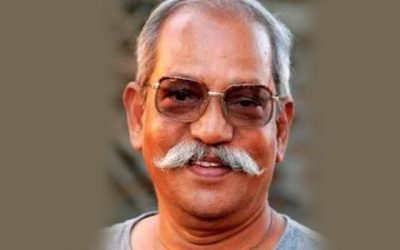 The tell-tale moustache seemingly unkempt, eyes taking a measure of you as they look through the spectacles, a disarmingly contained laughter not loud, a pattern of talking that tended to bite the words as they are being rendered - those close to him will miss all of...
There seems to be a general lack of awareness about the contribution of Mackenzie Manuscripts to understanding and analyzing the history of ancient Chennai region. Here, we provide details of what these manuscripts meant for evaluation of history, and how he has...
HAPPY BIRTHDAY, CHENNAI Inmathi.com wishes all its readers and the people of Greater Chennai a happy birthday !!! Yes, September 30 is the official birthday of Chennai – the day when Chennai was officially renamed (giving up the British legacy of Madras) through a...
Velachery is a bustling place now, providing a link as it were to the Old Mamallapuram Road (OMR) and the East Coast Road, and the rest of Chennai region, housing modern IT complexes and multi-storeyed blocks, yet it is as ancient as can be. The epigraphs of Velachery...
Chennapuri Annadana Samajam has been engaged for more than a century in feeding, clothing, and housing poor, orphaned children forsaken by the society. This Samajam (Society) has the proud privilege of being visited by Swami Vivekananda. The great saint, while on a...
Puliyur Kottam was the ancient administrative unit of Chennai from over 2,000 years ago. Like Egmore, Mylapore, Triplicane, Adyar, Thiruvanmiyur, Saidapet, Pallavaram, Tirunirmalai, Kundrathur, Mangadu, Poonamallee, Tambaram, Somangalam, Manimangalam, Pozhichalur and...
Dropping out college to pursue one's passion may not turn out to be fruitful for most people. For Arun Karthick, 26, it did. The government of Netherlands has provided financial assistance of Rs 40 lakhs (50,000 Euro) to the Tamil film that he is directing at present....
Authorities breaking open a bedsit (a studio apartment) in London, 2006, made a grim discovery. On the sofa, lay the skeletal remains of a 40-year-old woman (38 when she was dead), unnoticed for close to three years by neighbours, family (four sisters), ex-colleagues...
For former DMK president and Chief Minister M Karunanidhi, Kanyakumari presented a political problem that gave him an opportunity to indulge in his trademark alliterative Tamil. "Tirunelveli is our border and Kumari is trouble [Nellai engalakku ellai, kumari engalukku...
Of all the Indian languages, it was only in Tamil that the first book was printed. That Tamil book was CartiIha published with Roman characters in Portugal in the 16th century. Cartilha remains an invaluable document which speaks about the greatness of Tamil language...
July 21, 2018, marks the 651st anniversary of  the Madrasapatnam inscription of Kamapana II at Penneswaramadam in Krishnagiri taluk, Krishnagiri district. The inscription on a rock surface near the Pennaiyar river dated July 21, 1367 established that Madrasapatnam,...