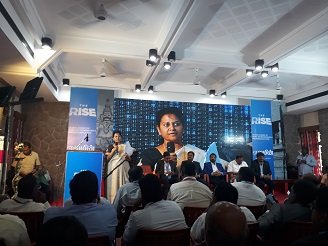 The popular saying that two Tamils would never come together and work for a common goal is becoming a myth. The just concluded RISE, a summit for Tamil Entrepreneurs across the world held at Madurai on 28th, 29th and 30th December, is yet another success story of...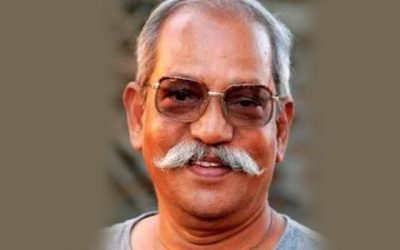 The tell-tale moustache seemingly unkempt, eyes taking a measure of you as they look through the spectacles, a disarmingly contained laughter not loud, a pattern of talking that tended to bite the words as they are being rendered - those close to him will miss all of...
Women who have taken the lead in MeToo have convened a public hearing and consultation on Sunday, October 21 between 3pm to 6pm at the Dr MGR Janaki College of Arts and Science for Women. Meanwhile, M Subramani of inmathi.com did a phone interview with Justice...
Fourteen out of 18 inscriptions in Velachery confirm that Velachery belonged to Puliyur Kottam, ancient Chennai, while many of the inscriptions provide details about the functioning of assemblies called aalungunam right from the tenth century. Interestingly, Nańgai...
Across India, the MeToo movement still remains largely confined to English-speaking media and sections. Very few MeToo confessionals have come from Indian language journalists, for instance. In Tamil Nadu, adding to that is the question of whether Vairamuthu is being...
The famous Dhandeeswarar temple was born as a result of the climax in the fascinating duel between Markandeya and Yama which began at Thirukadavur and ended at Velachery, a part of Puliyur Kottam, ancient Chennai, according to the legend. The legend of Markandeya The...
The Me too Movement which is moving across continents has finally hit Kollywood too with singer Chinmayi Sripada hitting out at lyricist Vairamuthu, charging him with harassing her and threatening to end her career.  Vairamuthu, has indirectly referred to the charge,...
I wanted to prove a point. Too many inquisitive foreigners – mean-minded people, in my opinion – had delighted in quizzing me about the caste system. A Japanese man told me everyone was equal in Japanese society. "Well what about the burakumin?" I countered. He...
It is true that Malayalis refer to Tamils as Pandis and Annachis. But that's not derogatory, says Vanamamalai, secretary of Thiruvananthapuram Tamil Writers Association. Vanamamalai says he is the right person to make that judgment. Originally from Tirunelveli, he has...
Vedasireni, as Velachery was known ages ago, provides this fascinating fairy tale of how the Vedas were purified in the ambience of  beautiful lake surrounded by colorful trees. The legend of Velachery as told in the story of Thiruvanmiyur means that the place is...
There is plenty of talk about the need to restore Gram Sabhas on the occasion of Gandhi Jayanthi. Even actor turned politicians Kamal Haasan and Rajinikanth have been stressing on the need to revive the system of Gram Sabhas to focus attention on villages, and the...